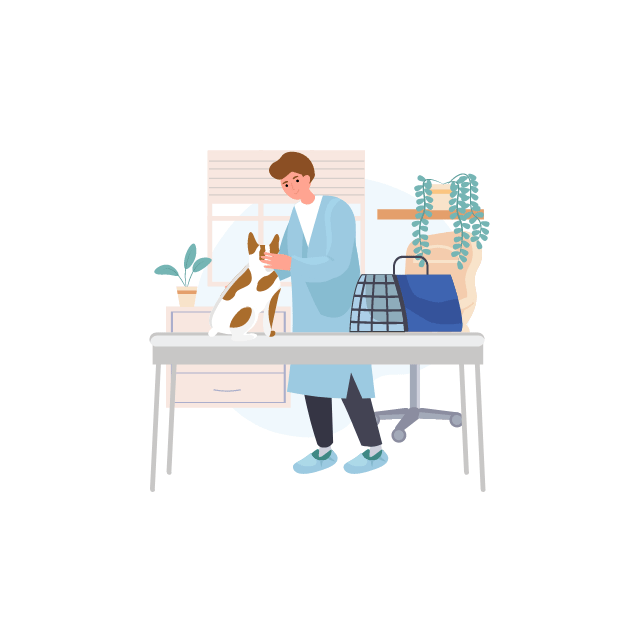 WELCOME TO PROVIDENCE VETERINARY HOSPITAL
Providence Veterinary Hospital is your source for an experienced and caring veterinarian in the Chester, Pennsylvania area. We are a full-service veterinary clinic offering complete care for your pet from exams and vaccines to diagnostic testing and surgical and dental procedures. For your convenience, we also offer convenient online prescriptions as well as boarding and grooming services for your furry family member.
The staff of Providence Veterinary Hospital is committed to keeping your pets healthy and happy. We understand the connection that people have with their pets, and we treat your animals as if they were our own. Our veterinary hospital is known to have the most extensive general practice of feline and canine medicine and surgery in the area. We offer a wide variety of routine and advanced veterinary services for your dog, cat, ferret, gerbil, or any other small animal that you love and care about.
Pets are a part of your family, and it's essential to consider them when making emergency plans. July 15th is National Pet Fire Safety Day and the perfect opportunity to learn more about keeping your furry friends safe. In this article, we'll discuss some common fire dangers and what steps you can take to prepare […]
PREVENTION
Vaccinations, Health Care Plan, Geriatric Care, Parasite Control, Reminder System, Microchip.
DIAGNOSTICS
Medical Diagnostic Testing, PennHip Evaluation, Allergy Testing, Digital X-Ray and Analysis.
GENERAL CARE
Emergencies, Nutritional Counseling, Boarding, Grooming, Prescription Diets and Refills.
SURGERY
General, Advance and Laser Surgery, Anesthesia Safety and Comfort, Cold Laser Therapy, Dental Care.